Specjalista
Posty: 164
Rejestracja: 18 lis 2019, 12:34
Lokalizacja: Sopot, Stockholm
Kontakt:
Bose Spatial Dispersion is for 2 channels that are divided into 3 and for higher frequencies is used in this hardware surround solutions
Bose has been working with hardware surround solutions for a long time
http://noaudiophile.com/Bose_901/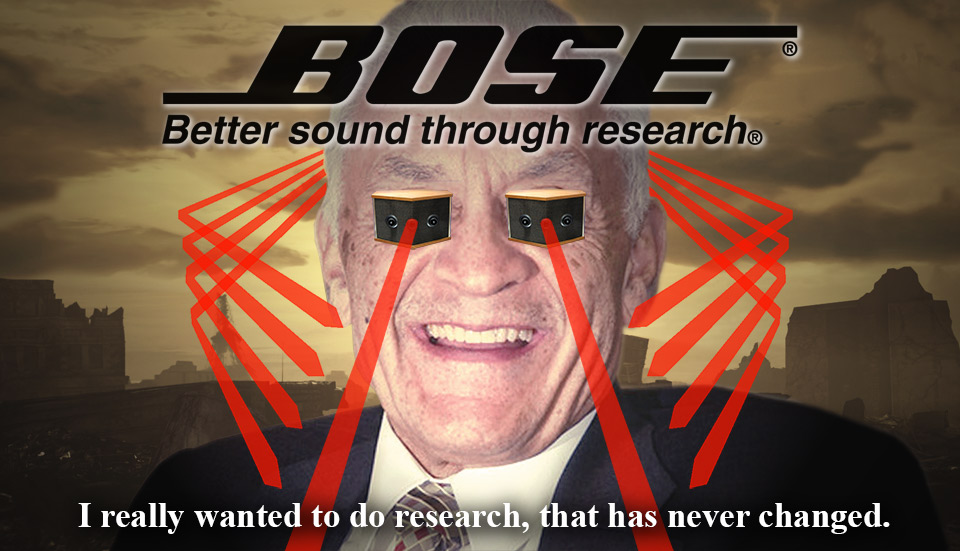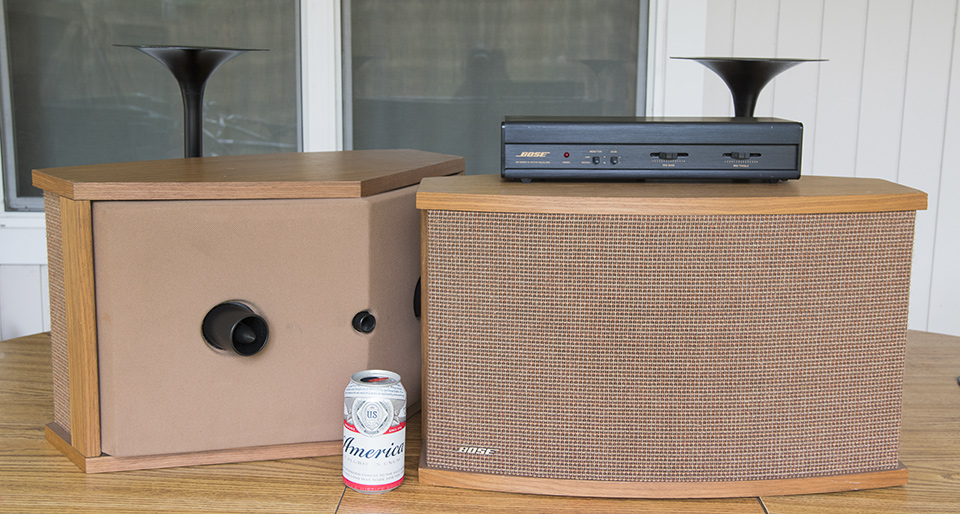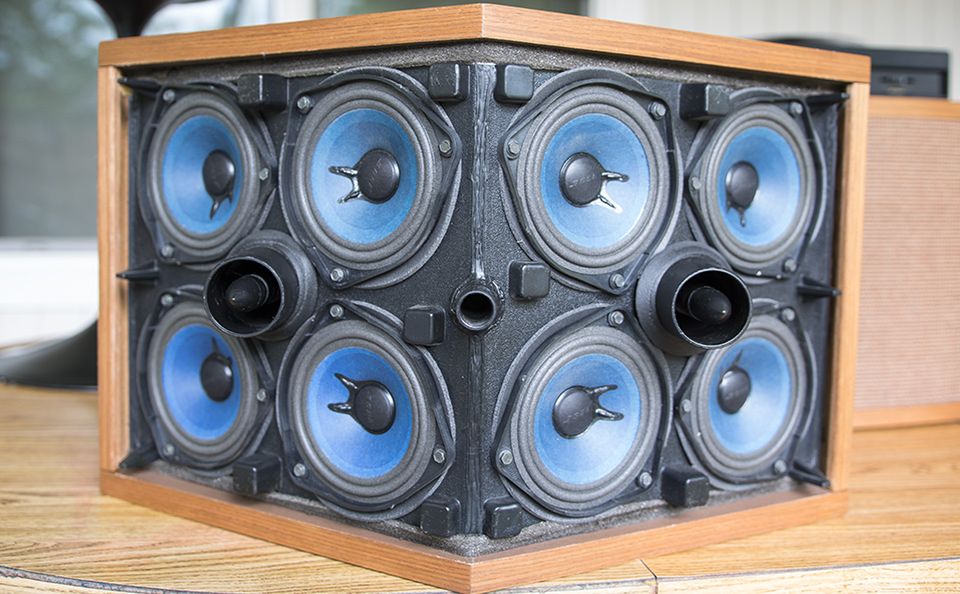 We used the Bose L1 Compact system as a stage soundbar
https://www.bose.com/en_us/products/spe ... 8_black_us
Acoustic Performance: Generous coverage — C-shaped line array, featuring 8 articulated 2" neodymium drivers; 180-degree horizontal coverage with wide vertical dispersion, allowing your audience to hear clearly whether they are seated or standing, even off to the extreme sides in small to medium venues.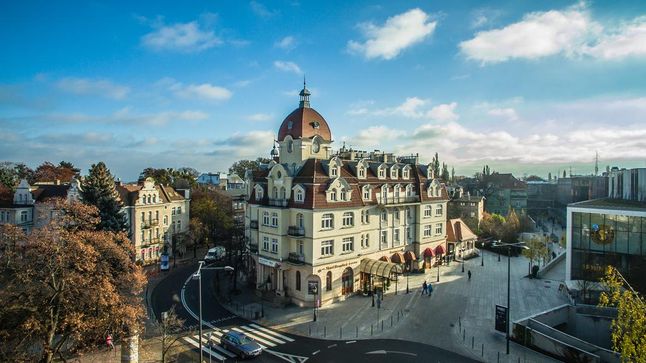 At the Rezydent hotel in Sopot we have tested music playback in a large room with very difficult acoustics
The PA set that serves the artists and a simple laptop allowed to play Music of the World from Polish Radio 3 broadcasts on the Internet. Processing into analog signal for the stage set was in a laptop with Windows 10 and AIMP, which was optimally configured to work with 192kHz / 32 bit oversampling.
The chinch inputs (RCA, phono) are easily accessible. It is a very practical solution that provides good sound for music played in rooms with difficult acoustics.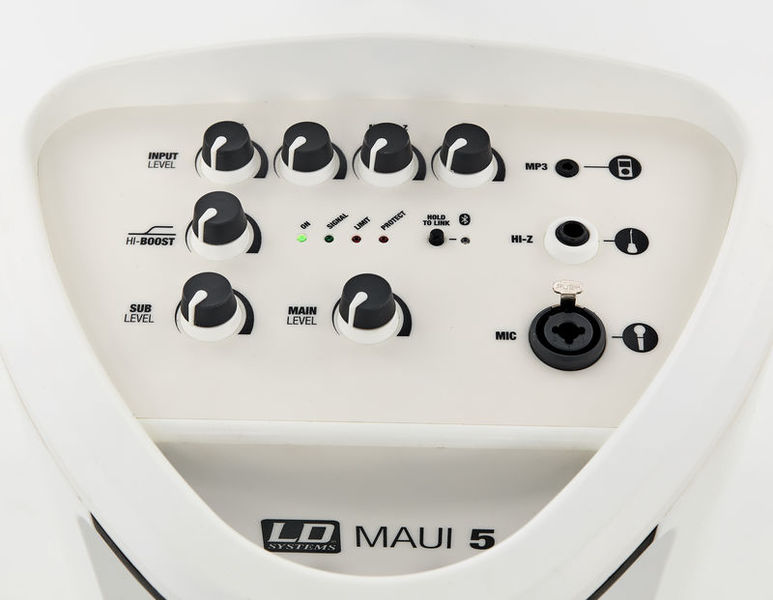 Cheap copies of L1 are now available for around half a thousand Euro
https://www.thomann.de/gb/ld_systems_ma ... 9&reload=1
---
Specjalista
Posty: 164
Rejestracja: 18 lis 2019, 12:34
Lokalizacja: Sopot, Stockholm
Kontakt:
It is important to faithfully reproduce the music from vinyl
Interesting possibilities are offered by Burmester 175 from Germany
https://www.burmester.de/en/Turntable/175
https://www.burmester.de/media/89/a3/ce ... er-lr2.pdf

The 175 is designed as a turnkey table, which Burmester calls an "active" turntable, which means it has a built-in phono stage. At the outset, in early prototype form, that inserted phono stage was a Model 100. The one in the production model is more of a distillation of what's best on a Model 100 for the typical user. This means the very small signals from the pick-up to be gently amplified after the shortest possible path. We're talking a little less than 30cm from cartridge tag to phono stage. This phono stage contains all 'the good bits' from the Model 100 (i.e., almost everything except the on-board MM phono circuit, A-D converter, and the VU meter) and these have been optimised for use inside the 175 and allow external voltage values at a superior level. If you decide to move away from the supplied cartridge, the phono stage is designed for moving coil only and is adjustable for load (this is one of the few immediately visible changes to the production model from the prototype shown at Munich '17 – the phono stage controls were on the front panel and arenow moved to the rear of the deck).
Faithfully reproduced music can be saved in wav with 48kHz studio sampling. GoldVawe from Canada can be used for this.
https://www.goldwave.com/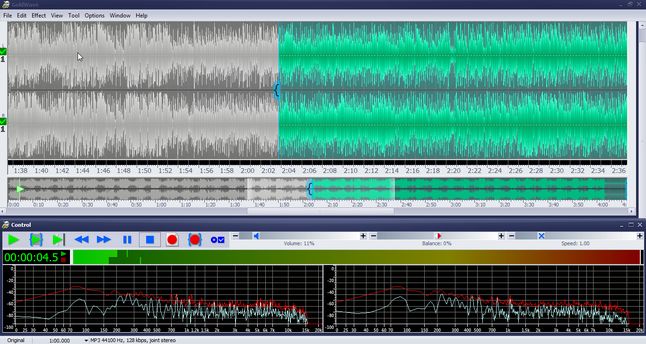 Digital Audio Editing Software

Record • Restore • Convert • Analyze

For over 25 years we have strived to design and refine audio editing software that is intuitive, reliable, and affordable. We created GoldWave to do everything from recording and editing to sophisticated audio processing, restoration, enhancements, analysis, and conversions. GoldWave's convenient, all-in-one design even features full keyboard accessibility, foot pedal support for playback, cool visuals, and much more. Get started today by downloading the fully functional evaluation version and turn your PC or mobile device into a recording studio at your finger tips!

Windows version now includes multiple languages: English • German (Deutsch) • Spanish (Español) • French (Français) • Chinese & more!
Audiophile Music Server
http://soundpc.art.pl/eu/
for owners of both - attractive vinyl records and CDs as well as good equipment to listen to music
It also allows any compression to FLAC format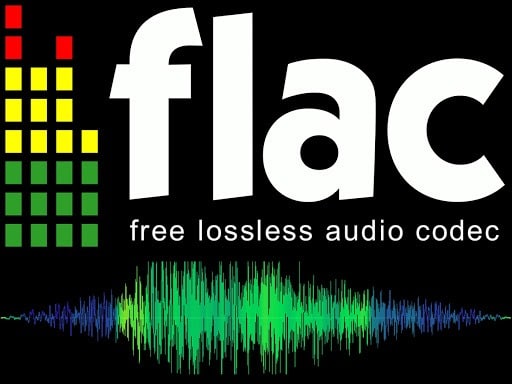 Free Lossless Audio Codec

is an audio coding format for lossless compression of digital audio, developed by the Xiph.Org Foundation, and is also the name of the free software project producing the FLAC tools, the reference software package that includes a codec implementation. Digital audio compressed by FLAC's algorithm can typically be reduced to between 50 and 70 percent of its original size[4] and decompress to an identical copy of the original audio data.

https://en.wikipedia.org/wiki/FLAC
or in m4a with Advanced Audio Coding 48 kHz max.192 kbps
Advanced Audio Coding

(AAC) is an audio coding standard for lossy digital audio compression. Designed to be the successor of the MP3 format, AAC generally achieved higher sound quality than 20th century MP3 encoders at the same bit rate

https://en.wikipedia.org/wiki/Advanced_Audio_Coding
Perhaps the program from Germany is also useful
mp3DirectCut
Fast MP3 and AAC cutter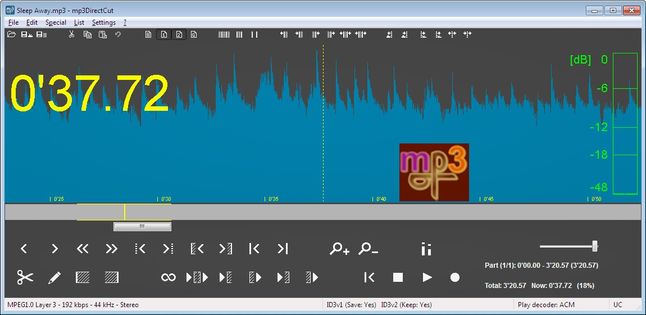 Cut and edit MP3 and AAC fast and easily https://mpesch3.de/

mp3DirectCut is a fast and extensive audio editor for encoded MP3 and AAC. Without re-encoding directly cut, crop, split and join your tracks, create fades on MP3 and much more. Direct lossless editing saves encoding time and preserves the audio quality of encoded tracks. The built in recorder creates MP3 on the fly. With Cue sheets, Pause detection or Auto cue you can easily divide long files.
---
Specjalista
Posty: 164
Rejestracja: 18 lis 2019, 12:34
Lokalizacja: Sopot, Stockholm
Kontakt:
download and test it
https://www.aimp.ru/?do=download.file&id=21
On April 12, 2022 a beta of AIMP with 64 bit support appeared and the author starts on the blog: [url]
http://www.aimp.ru/blogs/?p=1171
[/ url]
Today we have started public beta-testing of AIMP for Windows v5.03. As we have announced, this release brought native Windows 64-bit support. Since now, player will releases in two editions: 32-bit and 64-bit.
With BienSondPC optimally set for AIMP, you can already hear that it is even better.
A motherboard with a separate audio section was used, in which the CPU works at 48 GHz and RAM with half of that.
---
Specjalista
Posty: 164
Rejestracja: 18 lis 2019, 12:34
Lokalizacja: Sopot, Stockholm
Kontakt:
more than a high-performance loudspeaker
https://eu.kef.com/pages/ls50-wireless-2

Owners of the LS50 Wireless may be wondering what's new? The answer: pretty much everything. The original was fantastic, but LS50 Wireless II is better in every respect, with improved sound, better connectivity and usability thanks to the brand new W2 wireless platform.
https://eisa.eu/awards/kef-ls50-wireless-ii/
…the combination of KEF's Uni-Q driver and plenty of internal amplifier power delivers a focused, involving sound way beyond expectations for speakers so small."
https://www.whathifi.com/reviews/kef-ls50-wireless-ii
"These sequels are among the most thrilling speaker systems we've heard." - October 2021, What Hi-Fi?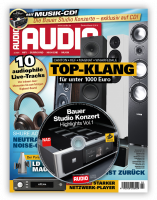 https://www.google.com/url?sa=t&rct=j&q ... CGCiLAeRNK
"...wir sprechen von ikonischem Design. Nur wenige Lautsprecher können das Wort auch nur an sich heranlassen. Hier ist der maximale Kandidat. Die LS50 Wireless II ist die neueste Generation von vielen Vorgängern. Selbst absolute Laien erkennen sie. Ein Kompaktling, der scheinbar nur mit einer Membran mit Metallglanz auskommt. Das stimmt so natürlich nicht. Was wir als Schallwandler sehen, ist vielmehr der nächste Geniestreich nach dem Design. Es ist eine Koax-Konstruktion. Runderherum schwingt ein Bass/Mitteltöner, in der Mitte liegt das Herz für den Hochtöner. Also zwei Membrane auf einen Punkt. Was das für Klangfans so wichtig macht: wir haben eine Punktschallquelle. Alles erreicht uns aus einer zentralen Achse. So bauen Könige und Kaiser.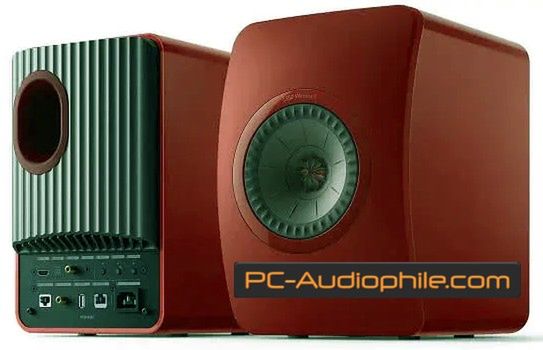 https://www.pc-audiophile.com/kef-ls50- ... -hoparlor/
KEF LS50 Wireless II, bir araya getirdiği çok sayıda özellik bakımından ilgimi çeken bir ürün. O nedenle yakından incelemeye karar verdim. İlk fırsatta dinlemeyi de planlıyorum. Bu yazıda tam bir ürün incelemesinden çok, LS50 Wireless II ile neyin nasıl yapılabileceğine hızlıca bakmak istiyorum.
KEF LS50 connected to PC?
- About the older version @ forum
https://audiophilestyle.com/forums/topi ... ted-to-pc/
---
Specjalista
Posty: 164
Rejestracja: 18 lis 2019, 12:34
Lokalizacja: Sopot, Stockholm
Kontakt:
We've been testing 64 bits beta versions with the reference BienSoundPCs for a long time and they've worked well.
http://forum.aimp.com.pl/viewtopic.php? ... 970#p45893
On June 20, a stable version was released.
http://www.aimp.ru/?do=download&os=windows
Whats new?

In v5.03, we have focused to native 64-bit support. Since now, player will releases in two editions: 32-bit and 64-bit.

In additional:

Audio Converter: APE Encoder - support for 32-bit per sample mode

Audio Converter: APE Encoder - support for multiple channel audio files

Player: APE - support for 32-bit audio

Player: an ability to customize speed / tempo step

Player: the %chapter macro has been added for playing file

Playlist: XSPF format became the default playlist format

Music Library: two new templates: "best tracks" and "new tracks"

Tag editor: change case - now the rule can be applied to selected part only

Tag editor: online search - discogs - support of the "disk number", "part of compilation", "styles" and "comments" tag fields

Tag editor: replaygain - added an ability to scan folder as single album

Also:

General: added support for images in WebP format (libwebp.dll required)

Playlist: the "select enabled" command has been added

Playlist: the "start playback" command has been added to the tab's menu that makes easier to resume it playback

Default skin: information box - added an ability to hide extra information pane

Default skin: information box - added the lyricist tag field

Skin engine: an ability to auto-adjust color schema to accent color of Windows Theme

Skin engine: snapping window bounds during resizing to bounds of other windows

Skin engine: improve support of Aero Snap
---
Specjalista
Posty: 164
Rejestracja: 18 lis 2019, 12:34
Lokalizacja: Sopot, Stockholm
Kontakt:
New EU rule will require all phones and electronics to use a standard charger
https://edition.cnn.com/2022/06/07/tech ... index.html
USB-C also allows for digital audio connections, and over time will exclude the analogue ones for headphones in many portable devices.
Even very simple USB-C devices have DACs used on PC motherboards, and their drivers have been well-polished over the years, which work very well with AIMP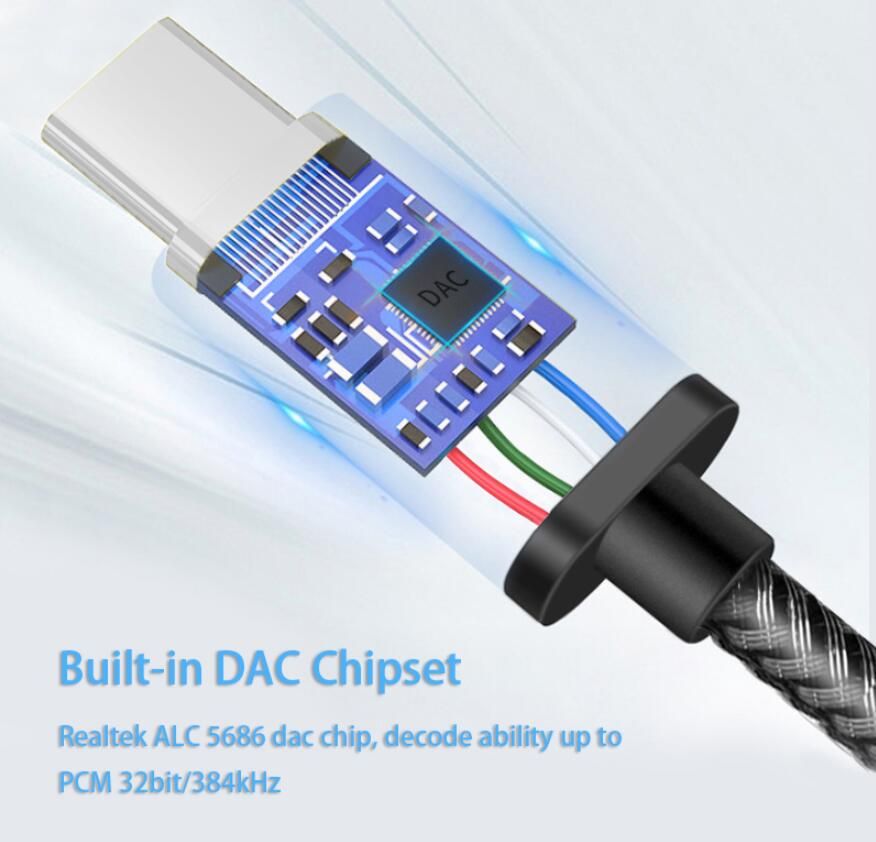 The ALC5628 is a highly-integrated I2S/PCM interface audio DAC with multiple input/output ports and is designed for Multimedia and Communication handheld devices. It provides a Stereo Hi-Fi DAC for playback via the I2S/PCM interface and is controlled by the I2C interface.

To reduce component count, the device can connect to:

LINE_IN stereo Single-Ended analog inputs (can be configured to mono Differential analog input)

Single-Ended stereo Headphone

MONO or Stereo Bridge-Tied Load (BTL) Speaker

Multiple analog input and output pins are provided for seamless integration with analog connected wireless communication devices. Differential input/output connections efficiently reduce noise interference, providing better sound quality. The Class-D amplifier can be directly connected to a 2.4 Watt Mono Speaker, removing the need for an additional amplifier, further cutting both cost and required board area.

The ALC5628 AVDD operates at supply voltages from 2.3V to 3.6V. DCVDD and DBVDD operate from 1.8V to 3.6V, and SPKVDD operates from 2.3V to 5V. To extend battery life, each section of the device can be powered down individually under software control. Leakage current in maximum power saving state is less than 10µA.

https://www.realtek.com/en/products/com ... em/alc5628
Inexpensive integrated circuits for driving headphones, which have been available for years, will do better if they are provided with an appropriate power supply.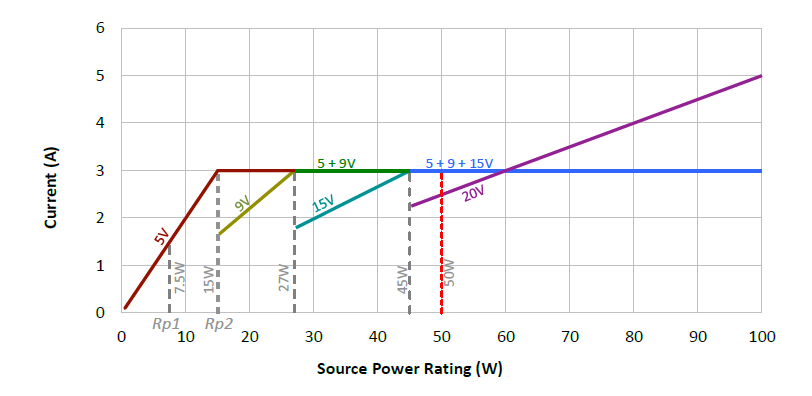 There are also advanced devices with multi-channel support, but their drivers decide whether they will support the Microsoft standard
ESS Sabre32 Ultra DAC technology for superb analog sound
The same converter technology used in audio interfaces costing thousands
Measured 120 dB dynamic range on outputs
Measured -129 dBu EIN on mic inputs
ESS-driven headphone output https://motu.com/en-us/products/m-series/m4/
The ESS Sabre ® ES9039MPRO & ES9039PRO are the fully redesigned flagship 32-bit 8 Channel digital-to-analog converters (DAC) that target

high end consumer devices, professional audio applications such as recording systems, mixer consoles and digital audio workstations (DAW), test

equipment, instruments, audio processors applications. It was designed to create the new generation of the world's highest performing audio DAC.

The ES9039PRO has 8 integrated DACs which use ESS' patented Hyperstream ® IV DAC Architecture. Using the QUAD modulator architecture, it

delivers unprecedented audio sound quality and specifications, including a world class +132dB DNR per channel, +140dB DNR and a THD+N of

-122dB in mono mode.

The ES9039PRO SABRE ® DAC improves on previous designs to include:

• MQA Hardware renderer (ES9039MPRO) to reveal the original master resolution

• TDM & SPI support for more options in connectively

• Lower power consumption than previous generations, including the Hyperstream IV DAC modulator

• New Hardware mode for simplified programming.

TDM, DSD, DoP, and I2S, LJ, RJ master/slave interfaces as well as synchronous S/PDIF are supported

The ES9039PRO has 8 built-in pre-programmed and programmable digital filters which allows the most discerning user to tune the SABRE sound

to their own personal sound signature.

The ES9039MPRO includes a built-in stereo hardware MQA renderer that helps recreate the natural sound of the recording.

https://www.esstech.com/products-overvi ... hile-dacs/
ESS targets the embedded systems market and may not include Microsoft solutions
---
---